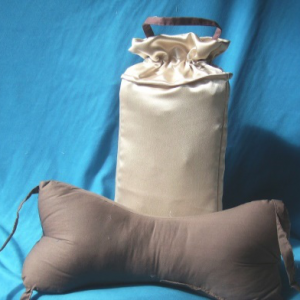 Travel Pillow & Pillowcase
We offer two different types of Travel Pillows with a Satin Pillowcase.
Our Travel Pillow and Satin Pillowcase can be purchased as a combination or individually. An excellent item to have at all times. At home or away enjoy the comfort of your very own pillow and the comfort of your luxurious satin pillowcase.
Peanut shaped travel pillow with pillowcase. Size: Approx 20 inches. Available online ONLY.
not rated
$

39.95
Select options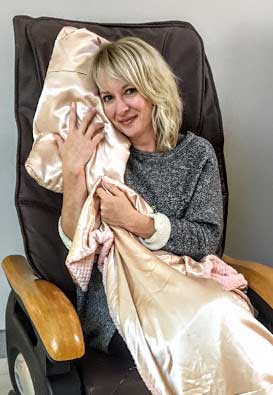 Satin Pillow-Blanket
Our Satin Pillow-Blanket is a combination of two luxurious fabrics to produce two useful much needed items. A Satin Pillow OR a Chenille Throw Blanket designed with all our customers in mind.  Whether it's used at home or away, you will enjoy this Satin Pillow-Blanket every time you use it either as a Blanket, or as a Satin pillow
not rated
$

79.00
Select options