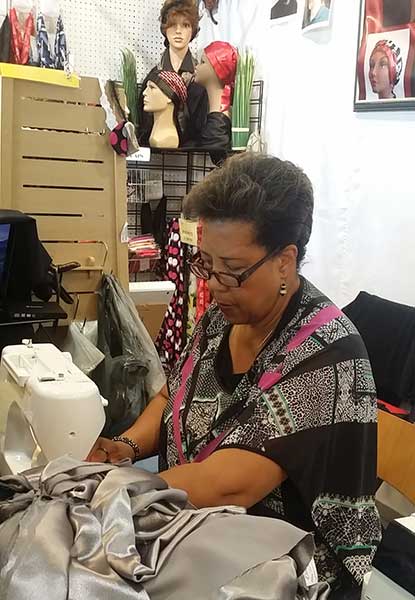 Thank you for taking the time to view our site. My name is Orin Mollyneaux and I am in the business of helping people look good and feel great.  I have a financial background, and over 25 years of customer service/sales.  I have always worked with quality products and enjoyed giving customers quality for their money.
I enjoy luxury and comfort.  I started making satin pillowcases for personal reasons.  Hair is a woman's beauty and we spend money at salons to create perfection.  How do you keep this salon fresh feel?  My hairstylist recommended sleeping on satin pillowcases.  I got my first satin pillowcase, and have never looked back.   Satin Pillowcases are a simple way to make you feel great and maintain that salon fresh look.
My plan is to have as many people as possible have the opportunity to enjoy simple luxury. I have spent many years testing different types of satin fabrics and designs before coming up with the current design and fabric.  I am very pleased with our satin pillowcases and would not leave home without them.  Thus the Travel Pouch was born.
Whether you are going on a trip, visiting family and friends or staying at hotels, take your SATIN PILLOWCASE with you. Protect your best features:- your Face and your Hair.  No more 'Bad Hair' days.
Giving the Satin Pillowcase as a gift is something I hope you will consider. Choose our Gift Box or our Travel Pouch with one or two pillowcases for that special someone.
I sincerely hope you join the elite group of people who want to look good and feel great.
Sincerely,

---
Mission Statement …
Where luxury and sensuality meet practicality ensuring customer satisfaction. We provide elegant satin products that are designed and manufactured to satisfy the "softer side" of our customers.
---
Wholesale Opportunities …
Contact us to learn more of this wonderful opportunity to add this exclusive line of Satin Pillowcases to your salon or boutique. ​Our Satin Pillowcases will raise your customer appreciation to a new level.
Become a Satin Creations Retailer.