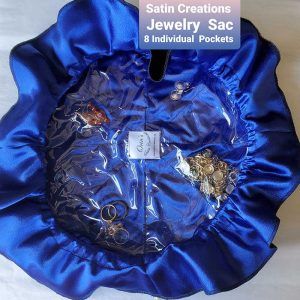 Satin Lined Jewelry Sac – NEW LOOK!
Beautiful, Durable Satin Lined Jewelry Sac New and improved Jewelry Sacs, with 8 CLEAR individual pockets to keep your rings and things separate, secure, and easy to see. Separated, your Jewelry does not get tangled and broken. Our NEW AND … Read More
not rated
$

45.00
Select options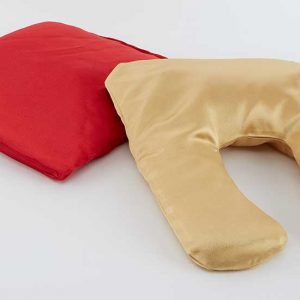 Duo Travel Pillow
Our Duo Travel Pillow is a combination of two styles of pillows. This versatile pillow satisfies many uses to enhance comfort at home or when travelling. Use it to support your neck when relaxing in bed reading or watching TV as well as in the car on a long drive.
When paired up with the Travel Blanket this can be a great Gift combination.
not rated
$

40.00
Select options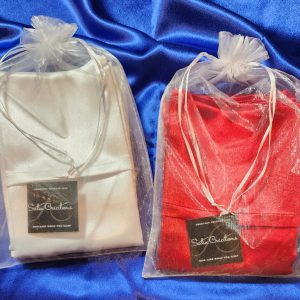 Satin Pillowcases
High quality satin pillowcases by Satin Creations that redefine sleep comfort while providing health and beauty benefits. Satin Pillowcases reduce wrinkles, hair loss, hair & lash damage, and hair matting, while promoting smoother, softer skin.

Our satin pillowcases provide luxurious comfort, and are available in a variety of sizes and colours. All of our pillowcases are handmade in Canada and are machine washable and dryer safe. They will not shrink, fade, stain and are wrinkle resistant.
not rated
$

25.00 –

$

59.00
Select options